Janet Sternburg . Photography
________________________________
Fertile Confusion
Seoul Institute of the Arts
Ansan, South Korea
2009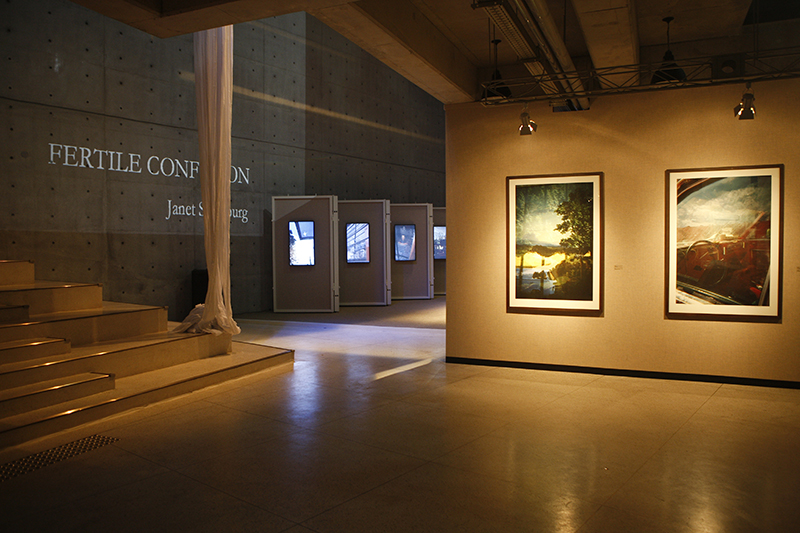 ________________________________
From Seoul Institute of the Arts announcement in Arts & Education 2009

The Seoul Institute of the Arts presents Fertile Confusion, an innovative multi-layered exhibition of Janet Sternburg's photography, commissioned to inaugurate its Art & Technology Center (ATEC). Sternburg uses reflection to uncover the layers of experience within a moment, creating a porous universe in which inside and outside, solid and fluid intermingle. She explores the special quality of low- tech cameras with no digital or optical manipulation. They are images of what happens when one suspends conventional seeing to find, as the artist has written, 'a fertile confusion sufficient to the richness of mind and experience.'

________________________________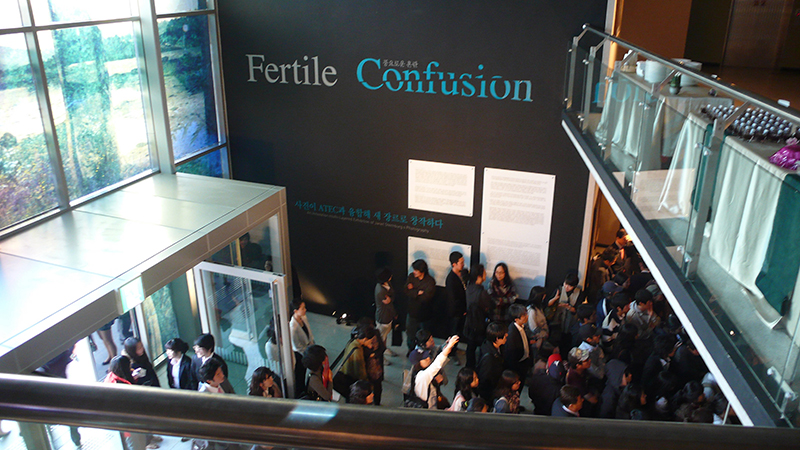 Sternburg collaborated with projection artist Ed Purver; together they found a way to affix three-story-high images to the glass façade of the building, so that viewers entered the exhibition through Sternburg's images.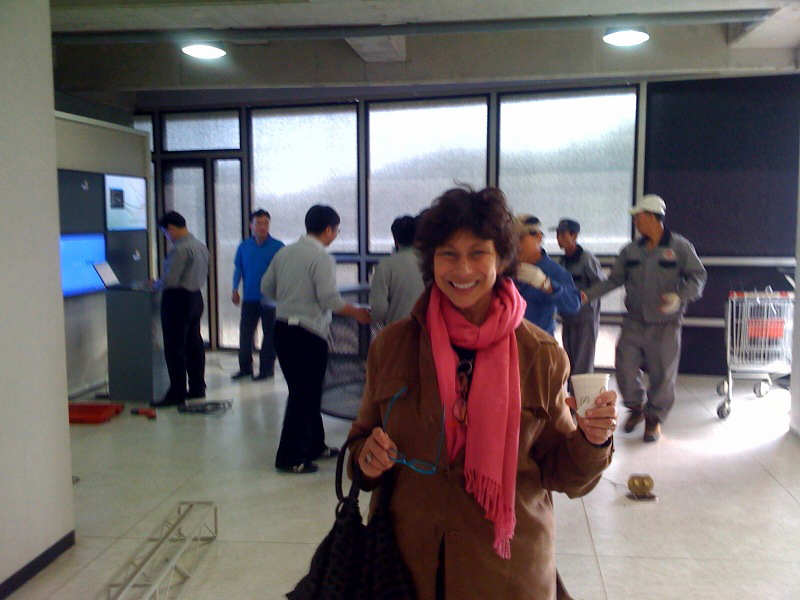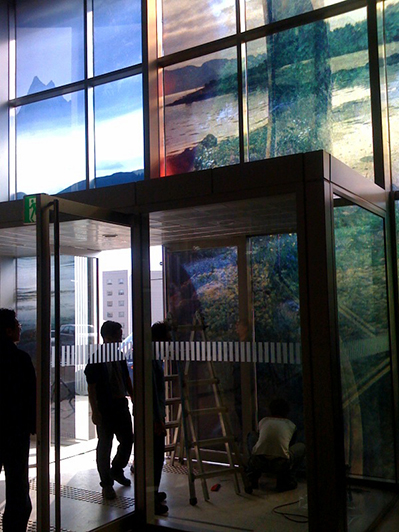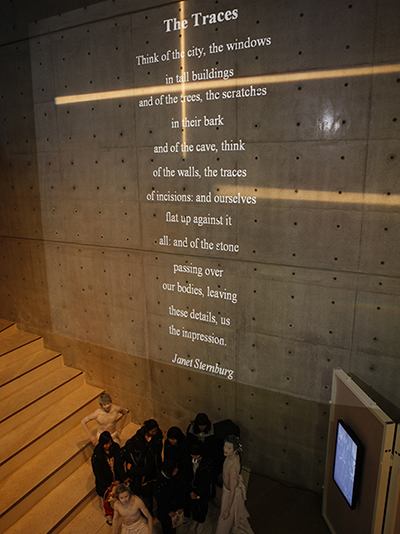 Other elements included a wall of LED monitors embedded in screens, each monitor showing changing sequences of Sternburg's images, along with Purver's occasional insertions of imagery related to Weston Naef's characterization of Sternburg's work: "ghosts enter as though invited." Each screen could be looked at separately, or the entire wall could be seen from a seating area erected opposite. Performances accompanied the opening of the exhibition.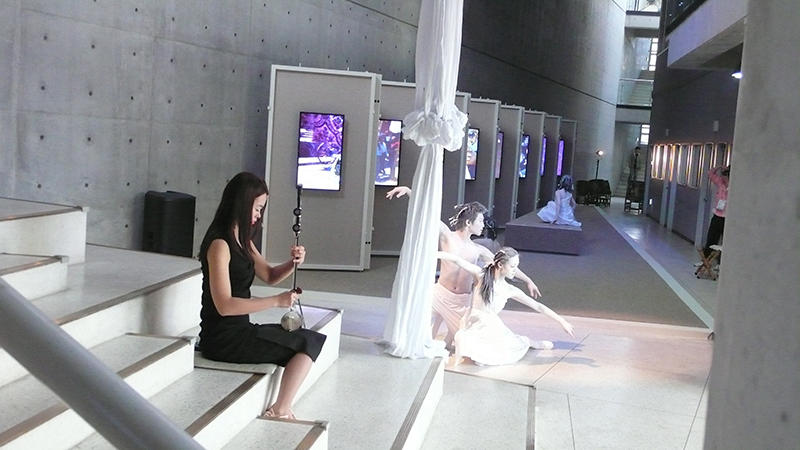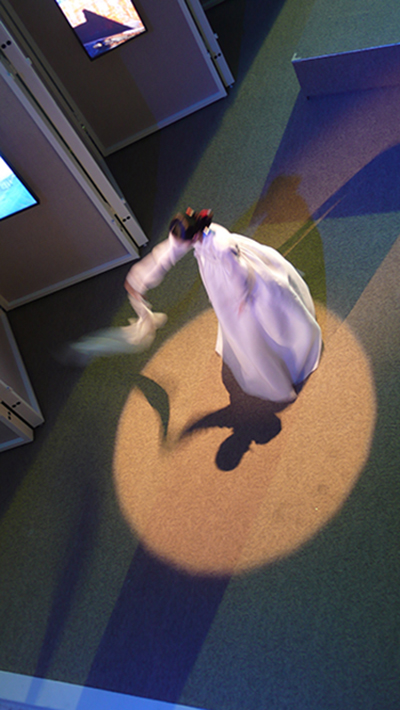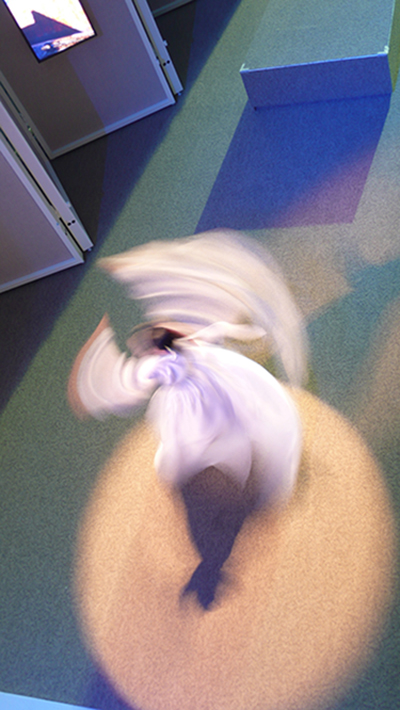 The Seoul Institute of the Arts produced a video of Sternburg's work with music composed by its faculty. Seminars and performances accompanied the opening of the exhibition. Among her many lively conversations and connections made in South Korea, Sternburg was interviewed by The Korea Herald and Korea Times. The Institute also sponsored a talk show with Sternburg, featuring a contest for giving away disposable cameras.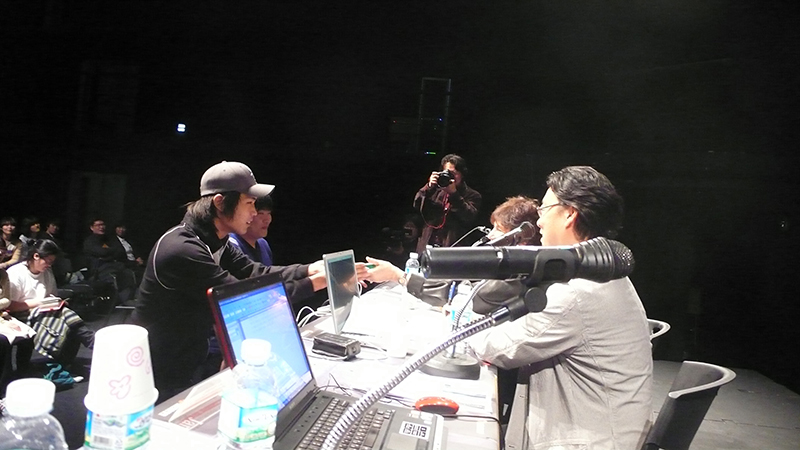 ...